You'll always know what's going on with our organization.
Just bookmark this page and check back often for the latest programs and events.
International Death, Grief and Bereavement Conference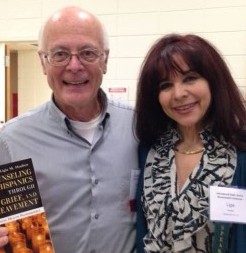 The purpose of this conference is to provide a variety of quality presentations and sessions on death, grief and bereavement as it relates to caregiving where participants learn, are motivated and are encouraged to use what they have learned in their place of business or personal lives when they return.
National Alliance for Grieving Children
The National Alliance for Grieving Children (NAGC) Symposium is the longest running and most comprehensive Childhood Bereavement Symposium offered in the United States. The NAGC Symposium draws more than 300 children's grief support professionals and volunteers from a variety of organizations throughout and outside the United States each year. The NAGC Symposium provides these individuals with learning experiences, concrete tools and connection with like-minded individuals. Attendees are able to return home at the end of the NAGC Symposium with new information and renewed energy as they continue to provide support to grieving children and teenagers in their local communities.